Press Release: ASISTA Calls on Biden Administration to Reject Reinstating Detention of Migrant Families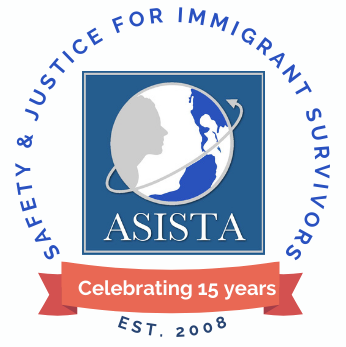 FOR IMMEDIATE RELEASE: March 8, 2023
Contacts:
Kirsten Rambo, kirsten@asistahelp.org
Cristina Velez, cristina@asistahelp.org
ASISTA Calls on Biden Administration to Reject Reinstating Detention of Migrant Families
The New York Times has reported that the Biden administration is now considering reinstating the detaining of migrant families, a callous, destructive policy that has been widely condemned–including, previously, by the President himself.
In response to this news, ASISTA Executive Director Dr. Kirsten Rambo states, "Family detention is a cruel practice that causes lasting harm to children and their parents. For the many immigrants who come to this country seeking safety from violence, family detention only exacerbates their suffering, heaping new layers of trauma onto existing trauma. The burdens of this racist, xenophobic policy are borne disproportionately by Black and brown immigrants, further traumatizing individuals, families, and communities already suffering under the daily weight of systemic racism. Furthermore, family detention does absolutely nothing to alleviate the ongoing tragedy of sexual assault and other forms of gender-based violence that occur daily at the border. Immigrant survivors of violence, like all immigrants, deserve to be met with compassion and dignity, not dehumanization."
Like countless others–including pediatricians and other medical and mental health experts–President Biden himself has recognized the inhumanity of family detention, previously stating, "Children should be released from ICE detention with their parents immediately. This is pretty simple, and I can't believe I have to say it: Families belong together."
To learn that this administration is nonetheless considering a return to this cruel policy is both heartbreaking and infuriating. Immigrant survivors of violence, and all immigrants, deserve far better. We at ASISTA denounce this practice and urge the Biden administration to reject it wholeheartedly–and to instead adopt approaches that recognize the inherent human dignity of immigrant survivors of violence, their children, and all immigrants.
Established in 2008, ASISTA is a national leader in the movement for safety and justice for immigrant survivors of gender-based violence. ASISTA's founders helped write the immigration provisions of the federal Violence Against Women Act (VAWA) and Victims of Trafficking and Violence Prevention Act (TVPA), affording legal status to hundreds of thousands of survivors and their children since 1994. With over 2,500 members nationwide, ASISTA's work is focused on 1) providing expert case consultation, training, and resources to attorneys and advocates navigating the complex immigration system on behalf of survivors of gender-based violence, including intervening in specific cases as needed; 2) pushing for federal, state and local policies that ensure safety and justice for immigrant survivors; and 3) coordinating lawsuits to prevent the government from unfairly deporting survivors of violence. To learn more about ASISTA's work, click here. Follow us on Facebook, Twitter, & Instagram.
Our mailing address is:
PO Box 12, Suffield, CT, 06078
###