 ASISTA's mission is to advance the dignity, rights and liberty of immigrant survivors of violence. 
HERE ARE OUR LATEST UPDATES & ANNOUCEMENTS, STAY CONNECTED WITH ASISTA!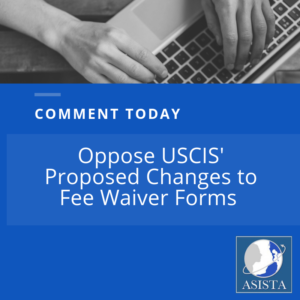 ASISTA has created an updated template to comment on proposed fee waiver changes, initially proposed in September 2018. This second opportunity to oppose these harmful changes takes into account USCIS'…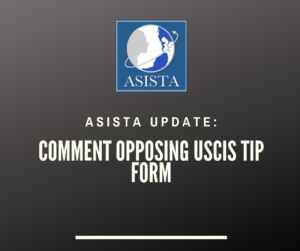 On April 16, 2019, ASISTA and the National Organization for Women (NOW) submitted a comment in opposition to the proposed USCIS Tip Form, as the form would be a tool…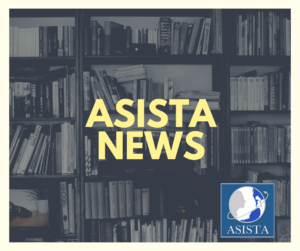 Exciting times at ASISTA! Read here for important news and updates.
A BIG thank you for all your help. The quick response most certainly had to do with your intervention. Again, I truly appreciate all you have done.
"A HUGE thank you to ASISTA for helping my U Visa clients who have recently & FINALLY been placed on deferred action status. The cases had been pending since 2012 and after they refused to reopen the cases sua sponte, I sought ASISTA's help and it was well worth it! Thank you!"
Gail's emails are POWERFUL! My client's EAD has arrived - and it's been granted for two years! Thank you all so very much for everything you do, it makes a huge difference! Thank you!!
Frequently Asked Questions