 ASISTA's mission is to advance the dignity, rights and liberty of immigrant survivors of violence. 
HERE ARE OUR LATEST UPDATES & ANNOUCEMENTS, STAY CONNECTED WITH ASISTA!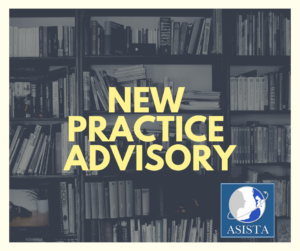 ASISTA has prepared a brief advisory to address the recent trends regarding adjudication of I-539 extensions for U nonimmigrants. Practitioners report that USCIS is issuing Requests for Evidence (RFEs) and…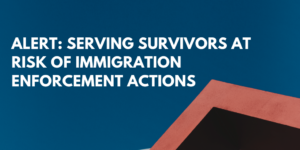 ASISTA condemns the Administration's plans for mass raids, now slated to start this Sunday. These mass immigration enforcement actions create immense fear in communities nationwide. For immigrant survivors of violence,…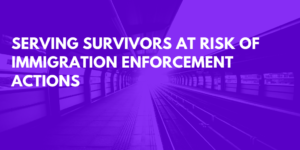 Last week, the Administration announced that they would delay the mass raids scheduled for last week. Even though these actions have been briefly delayed, the announcement of these mass immigration enforcement…
A BIG thank you for all your help. The quick response most certainly had to do with your intervention. Again, I truly appreciate all you have done.
"A HUGE thank you to ASISTA for helping my U Visa clients who have recently & FINALLY been placed on deferred action status. The cases had been pending since 2012 and after they refused to reopen the cases sua sponte, I sought ASISTA's help and it was well worth it! Thank you!"
Gail's emails are POWERFUL! My client's EAD has arrived - and it's been granted for two years! Thank you all so very much for everything you do, it makes a huge difference! Thank you!!
Frequently Asked Questions