 ASISTA's mission is to advance the dignity, rights and liberty of immigrant survivors of violence. 
HERE ARE OUR LATEST UPDATES & ANNOUCEMENTS, STAY CONNECTED WITH ASISTA!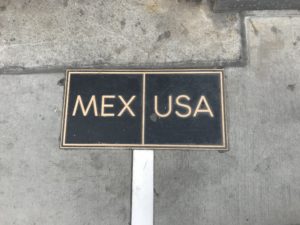 by Cecelia Friedman Levin, Senior Policy Counsel I just returned from volunteering with the Border Rights Project at Al Otro Lado in Tijuana, Mexico. At the end of each day, volunteers often shared…
ASISTA drafted a short practice update on the newly published Form I-539 and I-539A. Read more about the grace period and the new biometrics requirements here.
ASISTA is collecting stories where fee waivers for applications related to VAWA self-petitions, U visas, T visas, SIJS and other humanitarian protections have been denied, including motions to reopen/reconsider and…
A BIG thank you for all your help. The quick response most certainly had to do with your intervention. Again, I truly appreciate all you have done.
"A HUGE thank you to ASISTA for helping my U Visa clients who have recently & FINALLY been placed on deferred action status. The cases had been pending since 2012 and after they refused to reopen the cases sua sponte, I sought ASISTA's help and it was well worth it! Thank you!"
Gail's emails are POWERFUL! My client's EAD has arrived - and it's been granted for two years! Thank you all so very much for everything you do, it makes a huge difference! Thank you!!
Frequently Asked Questions