New York Times Bestselling Memoirist Javier Zamora & Award-Winning Journalist Amy Goodman to Speak at ASISTA's 15-Year Anniversary Celebration

New York Times Bestselling Memoirist Javier Zamora & Award-Winning Journalist Amy Goodman of Democracy Now! to Speak at ASISTA's 15-Year Anniversary Celebration 
Join us on October 18th for our online celebration, Honoring our Past, Igniting our Future, to hear these two internationally-recognized luminaries share their wisdom and experience, inspiring us all in the fight for safety, justice, and dignity for immigrant survivors and their families.
Javier Zamora

Javier Zamora was born in La Herradura, El Salvador in 1990. When he was a year old, his father fled El Salvador due to the US-funded Salvadoran Civil War (1980-1992). His mother followed her husband's footsteps in 1995 when Javier was about to turn five. Zamora was left at the care of his grandparents who helped raise him until he migrated to the US when he was nine. His first poetry collection, Unaccompanied, explores some of these themes.
In his debut New York Times bestselling memoir, SOLITO, Javier retells his nine-week odyssey across Guatemala, Mexico, and eventually through the Sonoran Desert.
Amy Goodman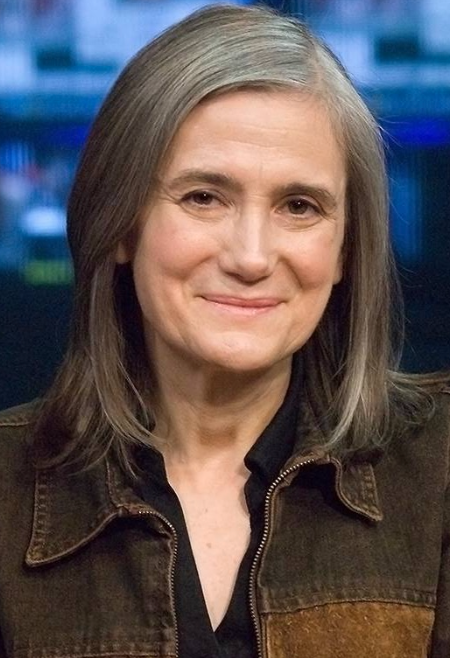 Amy Goodman is the host and executive producer of Democracy Now!, a national, daily, independent, award-winning news program airing on over 1,400 public television and radio stations worldwide.
The Nieman Foundation for Journalism at Harvard honored Goodman with the 2014 I.F. Stone Medal for Journalistic Independence Lifetime Achievement Award. She is also the first journalist to receive the Right Livelihood Award, widely known as the 'Alternative Nobel Prize' for "developing an innovative model of truly independent grassroots political journalism that brings to millions of people the alternative voices that are often excluded by the mainstream media." She is the first co-recipient of the Park Center for Independent Media's Izzy Award, named for the great muckraking journalist I.F. Stone, and was later selected for induction into the Park Center's I.F. Stone Hall of Fame. The Independent of London called Amy Goodman and Democracy Now! "an inspiration." Goodman has co-authored six New York Times bestsellers. Her latest, Democracy Now!: Twenty Years Covering the Movements Changing America, looks back over the past two decades of Democracy Now! and the powerful movements and charismatic leaders who are re-shaping our world.