August 18, 2021: U visa Bona Fide Determinations Webinar
Aug 18, 2021 2:00PM—3:30PM
Cost 0.0
Categories Webinars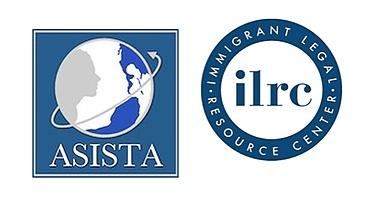 U visa Bona Fide Determinations Webinar
August 18, 2021
Webinar Details
Date: August 18, 2021
Time: 11:00 am – 12:30 pm Pacific Time / 2:00 pm – 3:30 pm Eastern Time
A bipartisan majority in Congress created U visas in order to promote public safety and provide security for immigrant crime survivors. There is a statutory cap of how many U visas can be granted each year, which is much lower than the number of eligible petitioners who come forward to apply for this relief. This creates a substantial wait for survivors of crime.
To begin to address the growing processing delays, USCIS recently implemented a process to grant work authorization and deferred action for U visa petitioners who present a bona fide case, while their case is pending. This policy is a welcome announcement and will help victims and their families achieve safety and stability as they wait for the final adjudication of their U visa
Join ASISTA and the ILRC for a conversation with USCIS representatives to learn more about this recent development and what it means for U visa petitioners, including what's required to make a bona fide determination, factors USCIS will consider, and more. 
This webinar is intended for individuals who work with survivors of crime on U visa relief. Please submit your question for USCIS on the bona fide determination process here or on the registration form by August 6, 2021.
Presenters include:
Representatives from USCIS Office of Policy and Strategy
Amy Cheung, Senior Legal Counsel, ASISTA
Alison Kamhi, Supervising Attorney, ILRC
After registering you will receive a confirmation email with additional information.
This webinar will be free of charge, but please consider making a donation to ASISTA and/or the ILRC to support our advocacy efforts on behalf of immigrant survivors of violence.